At Garner Enterprises we aim to be one of the best and most reliable logistics service providers in Canada. Customer driven the Garner Enterprises team is flexible and efficient and always on hand to answer your calls. Every client is unique and we aim to serve our clients with the highest level of customer service and satisfaction.
Meet The Principals
Malcolm Garner B.A & M.B.A
Principal & co-founder of Garner Enterprises, 2000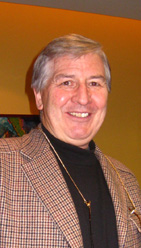 Malcolm Garner has thirty plus years of history in the transportation business.  This experience includes rail, road and water transportation combined with warehousing and cross-docking throughout North America and Internationally.
Malcolm joined Algoma Steel in Sault Ste Marie, Ont. as the Assistant Traffic Manager in the late 1960s.
This was not Malcolm's first exposure to the steel industry.  During his undergraduate studies at McMaster University, he maintained a summer job at Dofasco Steel Company.  It was here that he learned about the particularities of loading gondolas.  During Malcolm's time at Algoma Steel he, together with an associate, put forward a program to reform the national rail-freight pricing system.   The system in place put domestic industry participants at a distinct disadvantage to offshore competitor and represented the conventional wisdom of the 1960s. It contributed to the many issues plaguing the steel industry.  Today, the changes Malcolm and his colleague advocated have been implemented to much benefit.
Malcolm received his MBA from the University of Western Ontario Ivey Business School. Between first and second year, Malcolm joined Crown Zellerbach, a Vancouver-based forestry company, as a development analyst in distribution.  He developed and implemented a scheduling program for the CZ Ocean Tug Fleet.  He used computers to optimize scarce resources in the industry, tug boats, and more effectively service various mills with resources from remote water-accessible locations.
Following Ivey, Malcolm was recruited by Canadian canners: Del Monte.  He was the first new product development manager in company history.   The introduction of Del Monte's Pudding Cups was his first product introduction and Del Monte's first truly new product in years.  Owed largely to the success of the Pudding Cups, Del Monte Fruit Cups were launched nationally across Canada the following year.  These products were among the first to bring convenience in the form of single-servings to the mainline grocery business.  Del Monte Fruit Cups remains today – thirty plus years later – as a featured item in the Del Monte product catalogue.
Several years in the packaged goods advertising business steered him into the manufacturing and retailing business with the Weston Loblaw Group.  His first foray with the Weston Group saw him responsible for a frozen and canned goods manufacturing operation.  In 1980, the canned goods business was sold and the frozen business was expanded Coast to Coast with Frozen Orange Juice at attractive prices.  This was made feasible and profitable by setting up a co-packing operation in Vancouver and bringing the raw material from Brazil directly to Vancouver (through the Panama Canal).
This move dramatically shifted the way the Weston Loblaw Group had previously managed this piece of freight transportation. The distribution advantage that the Panama Canal created provided the foundation on which a dominant market position was established in western Canada.  The Frozen Juice business was sold to McCain's and Malcolm moved to operating a Weston specialty meat business.
After years of experience managing companies and business-analytics assessments for some of Canada's largest corporations, Malcolm decided to take his career in a new direction.  It was in the mid-1980s that he, along with his wife Lynda Mott Garner, founded Cambridge Canadian Foods.
Cambridge Canadian Foods, when first acquired, was a small central-Ontario based operation and was expanded into manufacturing and marketing.  Cara Foods and the Old El Paso line of frozen specialty foods were two of the largest labels acquired into their portfolio early on.  Old El Paso, a recognized label in Ontario, would soon achieve coast to coast success.   Parallel to the Cara Foods and Old El Paso products, the company grew a number of specialty private labels to supply:  Metro, Marks & Spencer, Loblaws President's Choice, and Sobeys.
When the new millennium brought about shifts in a number of business sectors, Garners saw an opportunity in transportation and distribution networks.  This was a natural segway for the Garner team as they had over 50 years of business experience between them in food distribution, product development, and transportation.
In 2000, Malcolm and Lynda founded Garner Enterprises.  Garner Enterprises effectively co-ordinates the benefits of rail across North America with the delivery convenience and flexibility of regional warehouses and trucking.  This offers cost-effective, environmentally beneficial and regionally available next-day delivery.
Lynda Mott Garner
Principal and co-founder of Garner Enterprises, 2000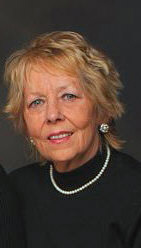 Lynda had an early exposure to the food industry, growing up with a father in the canning business.
Lynda was a nurse by profession throughout the 1960s. She expanded her problem-solving skills while employed at McMaster University. Lynda did not begin her commercial career until 1979, when she founded the frozen garlic bread business, Garren Foods Inc. She was able to develop solid relationships with the major food retailers throughout Canada and created a strong presence for the Garren Foods Garlic Bread label. Golden Earth, the brand, was the first flavoured garlic bread ever to be sold as a packaged frozen item in the Canadian marketplace. The exceptional quality and consistency were the hallmarks of the brand. The franchise was developed in major retail frozen food sections from Ontario to the West Coast, a feat for a small business in the 1970s and '80s.
As founder and principal of Golden Earth, Lynda oversaw all aspects of the business from the initial product development, consumer testing, packaging development, warehousing, cold storage and distribution. Once the business was firmly established, Lynda successfully managed the sales-brokerage relations to ensure effective representation on a continuing basis.
The garlic-bread business was the foundation for Cambridge Canadian Foods which Lynda founded with her husband, Malcolm.
In 2000, Lynda and Malcolm founded Garner Enterprises. Garner Enterprises effectively co-ordinates the benefits of rail across North America, with the delivery convenience and flexibility of regional warehouses and trucking. It offers cost effective, environmentally beneficial and regionally available next-day delivery
Meet The Team
Hilary Garner, M.A.
President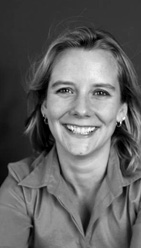 Hilary Garner has been a key member of the Garner Enterprises team since she graduated with a Master's degree in Peace and Conflict Negotiations from the University of Sydney, NSW, Australia, in 2007. Returning to Toronto, Garner Enterprises' headquarters, she joined the team permanently first in the role of client relations specialist, and now in the management role of business development.
Hilary has over 10 years of knowledge in the produce and transportation industry specializing in trains and multi-modal transportation solutions.
Her excellent ability to manage client relationships always places the client at the forefront of the agenda with a particular focus on increased productivity, dedicated to excellent service with a cost and fuel savings.
Recently, Hilary earned her Certificate in Dispute Resolution from York University in Toronto, Ontario. Always keen to evolve and gain more experience her toolbox of skills continues to expand, building on her overseas experience working for the Department of Foreign Affairs and International Trade in Belfast, Northern Ireland. Her strong communication, and active listening skills are critical to delivering excellent customer service experiences to her clients at Garner Enterprises'.
Ted Haney B.Sc., M.Sc.
Agriculture Economics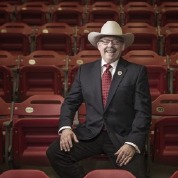 An integral part of the Garner Enterprises team Ted Haney an international agri-business executive with 30 years experience of visionary leadership brings specialized knowledge to our fresh and frozen meat transportation program.
Ted managed Canada's leading agri-food market development organization in a diverse cultural environment for 20 years, during which time
he set up and managed offices in six international markets. He has delivered worldwide market development programs directly linked to a 10-fold increase in Canadian market share.  Today we are cultivating the economics of rail transportation to bolster the Canadian export market share to an even greater degree.
Ted has a candid and forthright approach in dealing with all levels of industry and government to resolve issues he is a straight-talking and passionate leader.
CORE COMPETENCIES 
Project and Program Management

International Market Development

Trade Policy

Financial Analysis and Planning

Industry and Public Relations