Our Partners
We take pride in the business relationships we grow.  Here are a few of our great partners!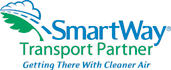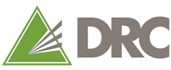 Our Team
The Principles
The Team
Workplace
Our head office is located in Toronto, Ontario, Canada.  Sitting at the top of the Great Lake of Ontario.  Our city boasts a population of 5.5 million in the GTA – Greater Toronto Area and is considered to be one of the most multi-cultural cities in the world.  Our citizens speak over 140 languages and dialects offering a wide range of talent across multi-sectors that drive our financial engine and economic strength.  Repeatedly ranked at the top of international indexes for competitiveness, Toronto is considered to be a city at the fore of both innovation and top places to live around the world.  Sneak a peak at this video of our great city and get a glimpse into what it looks like through the eyes of talented Ryan Emond – Toronto Tempo
LOWER YOUR CARBON FOOT PRINT BY CHOOSING A SMARTER WAY TO TRANSPORT.